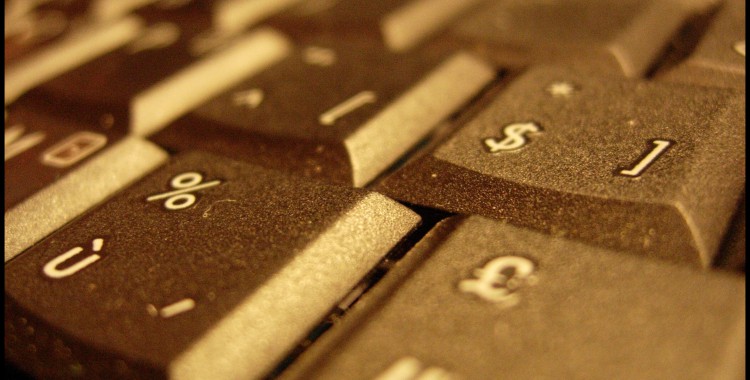 Internet/Digital Crimes
With the widespread growth and popularity of the internet, crime using the internet has also flourished. Fraudulent activities previously perpetrated using the mail, telephone or in person grew with the anonymity of the internet. When fraudulent activity occurs on the internet, it is often referred to as an internet or digital crime. Lawmakers have created a host of laws to protect against internet crime. Though most of the criminal internet activities prosecuted in Illinois fall under just a few criminal statutes, there is a long list of crimes often perpetrated through the internet.
Illinois Internet Statutes
Computer Fraud
Crime
Penalty
Accessing a computer with intent to defraud
Class 4 felony
Obtaining, damaging or destroying a program or data during a scheme to defraud
Class 3 felony
Accessing a computer, program or data to obtain money during a scheme to defraud
Class 4 felony for under $1,000

Class 3 felony for between $1,000 and $50,000

Class 2 felony for over $50,000
Computer Tampering
Crime
Penalty
Accessing a computer, network, program or data without authority
Class B misdemeanor
Obtaining data when accessing a computer, network, program or data without authority
First time: Class A misdemeanor

Subsequent: Class 4 felony

Damaging, altering or deleting information when accessing a computer, network, program or data without authority
First time: Class 4 felony

Subsequent: Class 3 felony

Inserting or attempting to insert a program that will damage, destroy or alter the computer or its programs or that falsifies or forges email
First time: Class 4 felony

Subsequent: Class 3 felony

Distributing software that falsifies email transmissions
Class B misdemeanor
Injury from spam (unsolicited bulk email transmissions)
Attorney's cost or $10 per unsolicited email or $25,000 per day
Aggravated Computer Tampering
| | |
| --- | --- |
| Crime | Penalty |
| Computer tampering that disrupts or interferes with vital matters of State, local government or public utility | Class 3 felony |
| Computer tampering that causes a strong probability of death or great bodily harm | Class 2 felony |
Unlawful Use of Encryption
Crime
Penalty
It is illegal to use encryption:

to commit or further a crime
to help another person commit a crime
to conceal evidence of a crime
to conceal a person that committed a crime

Class A misdemeanor

If used to commit a crime with a higher penalty, the penalty for that crime may be used
Most Common Internet Crimes
Though most crimes using the internet in Illinois fall under the two broad categories of internet fraud or computer tampering, there are actually a large number of common internet crimes. The following are the most common internet crimes.
Phishing—Phishing occurs when a person or entity attempts to get personal information by fraudulently impersonating a business. Typically, the entity will pretend to be a legitimate business and send an email, text or pop-up that asks for personal information such as:
Name
Address
Usernames
Passwords
Date of Birth
Social Security Number
Bank Account
Driver's License Number
The end goal of phishing scams is to commit identity theft for financial gain.  Once the fraudulent entity obtains the personal information, it is used to open accounts in the name of the stolen identity
The federal law against wire fraud is typically used to prosecute those that participate in phishing.  In Illinois, the anti-phishing statute allows victims of phishing to recover the greater of up to three times the damages or $5,000.
Spoofing—Spoofing is the practice of sending emails from a forged sender address. Typically these emails contain malware that infects the computer and attempts to obtain personal information from the computer. The purpose of spoofing would be to attempt to obtain:
Personal Information
Bank Account Information
Access to the Computer
Passwords
Blackmail/Extortion—Blackmail and extortion are attempting to obtain money by threatening a person. There are several ways blackmail and extortion can fall under internet crimes.
Threatening a person to obtain financial gain through the internet.
Threatening to harm computers, programs or servers in the attempt to obtain money.
Using malware to obtain information from private computers and then using that information to get money.
Accessing Stored Communications—Accessing stored communications is a nice way to say hacking. It is illegal to access another person's or company's stored information. Hacking into a computer for whatever reason, is illegal.
Sports Betting—Sports betting is betting on sports via the internet. It is illegal to bet on sports via the internet. This is a federal crime, punishable by up to two years in prison. States regular other types of online betting, so check your state's laws carefully before placing online bets.
Non-delivery of Merchandise—Non-delivery of merchandise occurs when a person purchases an item, but never receives it, including items won in an online auction. It is against the law to fraudulently promise merchandise, take payment and not deliver the merchandise.
Electronic Harassment—Using the internet to harass a person, disrupt their use of an electronic device, make obscene comments or threaten a person is electronic harassment. In Illinois this is a Class B misdemeanor.
Child Pornography—Using the internet to distribute child pornography is a crime. Federal law has a minimum five year sentence and a maximum of twenty years.
Prostitution—Soliciting prostitution is illegal in Illinois, which makes it also illegal to use the internet to do it. It becomes a federal crime when state lines are crossed.
Drug Trafficking—Likewise, trafficking drugs is illegal, which makes using the internet to traffic drugs also illegal. Sentences vary depending on the drug and quantity.
Criminal Copyright Infringement—Infringing on a copyright for financial gain is also a crime. Downloading and distributing music, t.v. shows, movies etc. without legally purchasing the item or license is copyright infringement.
What do I do if I am charged with an internet crime?
The first thing you need to do when charged with any crime, including an internet crime, is to hire an attorney experienced in defending internet crime cases. The attorneys at Legal Tower have vast experience in criminal matters, including defending internet crime cases. When you face criminal charges for internet crimes, call Tower Legal right away. Call our lawyers today to discuss your internet crime charges.
FOR INTERNET AND DIGITAL CRIME REPRESENTATION INFORMATION: CONTACT BY PHONE ONLY: (312)-619-3536
Information on Tower's Internet/Digital criminal defense practice is available upon request. Call: (312)-619-3536.